Vocational Schools in Fukuoka have one of the most satisfying lessons with forefront technology. For example, automobile technology, medical technology, IT, and service skills in which you can focus your study and accomplish a chance to be employed in Japan. Furthermore, we support your future by providing specialized fields such as animation, comics, design, beauty, and fashion.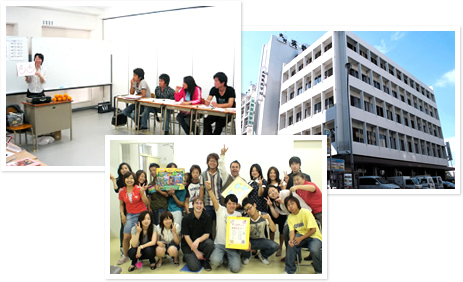 The Japanese Schools participating in the Fukuoka Senshu School Association have stable administration, with satisfying details on education. The Schools also perform international events where you will have opportunities to interact with people in Japan. You will have a chance to study Japanese with very experienced and fascinating teachers, and in general, accomplish N2 for permission to enter the Vocational Schools.


The 1st option is to be employed in, or starting a business in Japan. Vocational Schools in Fukuoka do not only educate on studies but also practical skills which will enable you to work as an immediate asset to a firm. As for entrepreneurship, the new induction policy of Fukuoka has boosted investment from various Asian countries which helped prepare a stage for you to perform. The above shows that you have many opportunities to work in Japan. The 2nd option is to return to your country and be employed or start a business there. Returning with the most advanced technology from Japan, you will be very much in demand. Finally, your 3rd option is to become more specialized in your studies and become a researcher. People who become a researcher, after graduating the 2-year Vocational School, will transfer to the third year of an University and then to graduate school, or study in a different Specialized School for 4 years and then to graduate school.

When studying abroad in Japan, it is also a good option to study in University Schools but, if you cannot find the right School for education we recommend you study in a Vocational School. Many students have studied specialized techniques to become successful and present in society as a management representative. They also work with pride, dream, and hope in the area of "manufacturing" and have wonderful life plans. Vocational Schools have kept a very high employment success rate, which outnumber that of many University and Junior College. Vocational Schools have an overwhelming strength for employment.